Services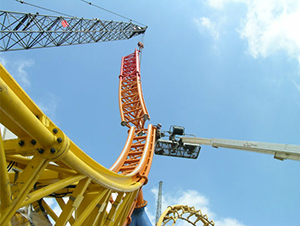 Steel Erection
Total Welding is a full service steel erection company, with projects ranging from small miscellaneous metal jobs to large complex structural jobs. Structural erection projects consist of: columns, beams, trusses, joists & decking, relief angle, elevator divider & hoist beams and much more. Miscellaneous packages may include: stairs, rails, landings, balconies, canopies, bollards and much more.
Welding & Fabrication
Though we specialize in carbon steel structural welding, we offer full service welding for special needs in most materials and most shapes & sizes. We are also equipped to do miscellaneous fabrication projects including various pipe fitting. We have experience with pipeline welding and construction. We also perform welding on heavy equipment & industrial applications.
Decking
We offer decking & stud welding. We have shot as many as 90,000 studs on a job and as few as 500. We own our own stud welding machine and required equipment.